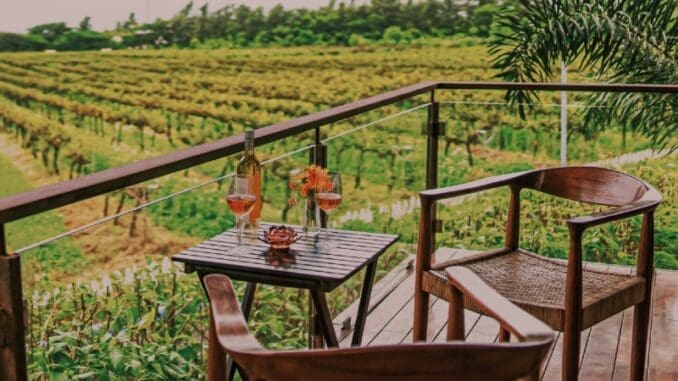 Sula Vineyards, India's premier wine producer, witnessed a significant boost in its stock value, climbing by approximately 4% to ₹485 per share in Thursday's early trading session. This uptick was a reaction to the firm's robust sales report for Q2FY24.
The company reported on Wednesday through a stock exchange filing that its projected revenue from its own brands experienced a 14% YoY jump, reaching ₹116.2 crore. Additionally, its estimated revenue from the wine tourism sector was ₹12.1 crore, marking a 26% YoY increase. For H1FY24, the revenues from its own brands rose by 22% YoY to ₹209.3 crore, and from its wine tourism, it saw a 19% YoY rise, totaling ₹23.3 crore.
In the recent quarter, Sula also enlarged their renowned Nasik Winery Tasting Room, catering to the growing number of visitors.
Sharing thoughts on the Q2 performance, Sula's CEO, Rajeev Samant, remarked, "We are pleased to announce yet another quarter of double-digit growth, both in our all-important Own Brands and Wine Tourism businesses. Our focus on premiumization continues to pay off, with our Elite and Premium wines leading the way with 18% YoY growth in Q2 and 24% YoY growth in H1, bucking the slowing trend in discretionary spending in the overall economy during Q2."
"I am also very pleased to announce the launch of our first Pinot Noir from The Source range, Sula's fastest-growing premium wine brand. The Source Pinot Noir is now available in Maharashtra and will be launched in other key markets in